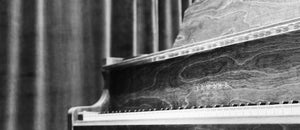 Welcome!
Shop strings books
Shop theory books
Shop guitar parts
Notice
Our school and retail store will be closed on September 4th (Monday).
Have a wonderful holiday!
We are working hard to develop our website to serve you better in the future. Please bare with us at this moment when problem occurs. Please select "Chat with us" for product availability inquiries. Thank you for understanding.
Let customers speak for us